#Selfitis
 .
An amazing writup by a young blogger …
See what level of Selfitis you have…..
.
Gone are those times when we used to have a friend with a camera on our trips and pleading to him to click a picture was a full time job . Selfies have given us a convenient way to capture our memories and experiences .
Thanks to technology we all have our smart phones, i pads or go pros to be the photographer and excluding one more human from our socially deteriorating and virtually scaling life. But mind you , you can be a victim! Or are you the victim ?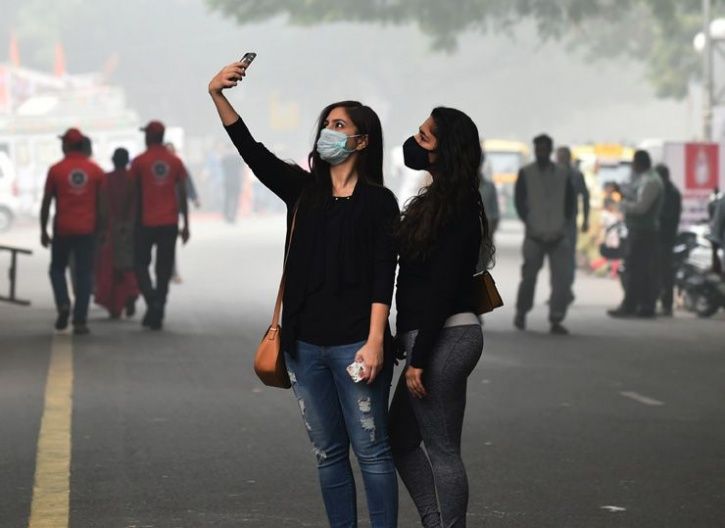 Selfitis is a genuine mental condition and people who feel compelled to continually either capture their own pictures or  post pictures of themselves on social media . 
Psychologists have warned that such people might need help.
Nottingham Trent University investigated;  selfitis' does indeed exist and have even developed a 'Selfitis Behaviour Scale' which can be used to assess its severity the common levels are :-
Borderline –
Taking photos of one's self at least three times a day but not posting them on social media.
Acute –
Taking photos of one's self at least three times a day and posting each one on social media.
Chronic –
Uncontrollable urge to take photos of one's self round the clock and posting the photos on social media more than six times a day.
According to the research and  some common observations ,its seen that often selfitis sufferers are; 
Attention seekers

as they aren't getting enough of it through due sources available around them.
People who

lack in self confidence

, they seek appreciation from social media ,hence using it as replacement of self confidence.
Masses hoping to boost their social standing and feel part of a group by constantly posting images of themselves.
Teenager who demand affirmation socially but do not but aren't ready to

surpass to societal norms

of acceptance.
People who are

not willing to appreciate beauty or legitimacy

in surrounding and chooses to be self obsessed.
.
In Total if we see selfitis isn't a severe mental disorder in itself as of now, but can be looked upon as a symptom of other mental disorders and needs to be paid attention so it doesn't grow as menace in future. Also the possibility of people going towards this culture of self- engagement is because of their social and spiritual distances .
You on your level can help your acquaintances and dear ones by assessment and devising a treatment for selfitis, further can consult to psychologist or a counselor .
#wearetheretohelp
 You can connect with the author Aprajita Singh on Instagram aprajita_26 or email : at aprajita.bhadouria@gmail.com
– Aprajita Bhadauriya